Minimal Accountability for Cops, Now!
Mike DeWine's no good week, the pain pill tsunami that crushed Ohio, and more.
President Business Deals returns to Cincinnati today to spew the racist gibberish his supporters have come to love and know. Can't say I'll be watching.
COLUMBUS POLICE ANNOUNCE DEPARTMENTAL CHARGES AGAINST GANG OF DIPSHITS THAT CONSPIRED OVER EMAIL TO ARREST A PRESIDENTIAL CRITIC
The FBI is currently investigating the disbanded Columbus Police Vice Unit for the abduction and murder of a sex worker and the unlawful arrest of Stormy Daniels, just to new a couple things.
The Daniels caper was especially egregious considering the police officers emailed each other about their plot to illegally detain one of the president's most prominent and vocal critics.
City Attorney Zach Klein quickly dismissed the charges, and Columbus police admitted the targeted harassment was "improper" but "not political."
The officers involved now face minimal accountability for their actions.
From Jim Wilhelm of dispatch.com:
The Columbus Division of Police has filed departmental charges against Commander Terry Moore and four other members of the now-defunct vice unit in connection with the arrests last year of porn star Stormy Daniels and two local strip club performers.

Facing departmental charges are: Cmdr. Terry Moore, a 29-year veteran; Lt. Ron Kemmerling, 23 years; Sgt. Scott Soha, 17 years; and two of the three arresting officers, Steve Rosser, who has 18 years, and Whitney Lancaster, who has 31 years.

…

However, the spokeswoman could not provide the charges because she said interim Chief Tom Quinlan told her he locked the paperwork up in his office and had gone for the day. The Dispatch is filing a public records request to obtain the specific charges.

…

The five could face discipline that could include a reprimand, a suspension, demotion, and/or termination. Ned Pettus Jr., the city Director of Public Safety, will make a final decision based on Quinlan's recommendations following a hearing with each officer unless the discipline is a reprimand, the release said.
That an interim police chief can't even name the police officers charged or detail the charges tells you everything you need to know about Columbus Police culture.
That he "locked the paperwork in his office and had gone for the day" is an hilariously pathetic excuse considering the information will come to light today.
NOT A GREAT WEEK FOR MIKE DeWINE
Mike DeWine has been spending his time this week at the Ohio State Fair, which is probably a good thing for the regular citizens of Ohio.
His week has kinda gone off the rails, though, since signing a bill on Tuesday to legalize hemp and CBD sales in Ohio.
Yesterday the governor admitted his state still hasn't been able to source a cocktail of chemicals to murder death row inmates.
From Marty Schladen of dispatch.com:
Ohio officials are going to have to consider execution methods other than lethal injection, although they won't discuss which ones.

Gov. Mike DeWine said Wednesday morning that state prison officials are finding it impossible to line up any company willing to supply drugs for a new lethal-injection method to replace a protocol essentially declared cruel and unusual punishment.

Then Wednesday evening, DeWine announced that he was again delaying the execution of Warren Keith Henness, a Columbus man convicted of the 1992 slaying of a man from Circleville. Henness had been slated to die Sept. 12. His new date is May 14, 2020.

DeWine said he would talk to General Assembly leaders about whether legislation allowing a different execution method should be pursued.
God, this is going to end with the Ohio Legislature either bringing back the firing squad or the electric chair. I wish I were kidding.
DeWine also announced he favors keeping front license plates on cars two months after signing a bill that removed the restriction on Ohio drivers.
From Laura Hancock of cleveland.com:
"Throughout my career, I have favored two license plates," the Republican former Ohio attorney general said at the Ohio State Fair, after signing a bill legalizing hemp.

However, DeWine said didn't feel he could veto the section of April's two-year transportation bill that said a front plate would no longer be required beginning July 1, 2020.

The transportation bill contained gas and diesel tax increases, new fees on hybrid and electric vehicles and other details. Negotiations between the Ohio House and Senate were fraught with disagreements. At an impasse, lawmakers blew past the deadline to get the bill passed, and when they finally came to an agreement, DeWine felt the pieces were delicate and decided not to touch the front plate provision.

"This was frankly part of the compromise to get the bill passed," he said. "But now I think it's appropriate to have a more considered discussion about the merits of having two license plates on cars."
In other puzzling DeWine news, the governor needed $700K from the Ohio GOP to make his fundraising numbers seem respectable.
Numerous legislators on both sides of the aisle out-raised the governor who spent $4 million of his own money to finish Rich Cordray in 2018:
These numbers make sense if, like me, you believe the theory that DeWine agreed to serve only one term to ward off a primary challenge from Jon Husted, the lieutenant governor who currently earns a higher salary than his boss.
DAYTON WILL NO LONGER HIRE SMOKERS' STANKIN' ASSES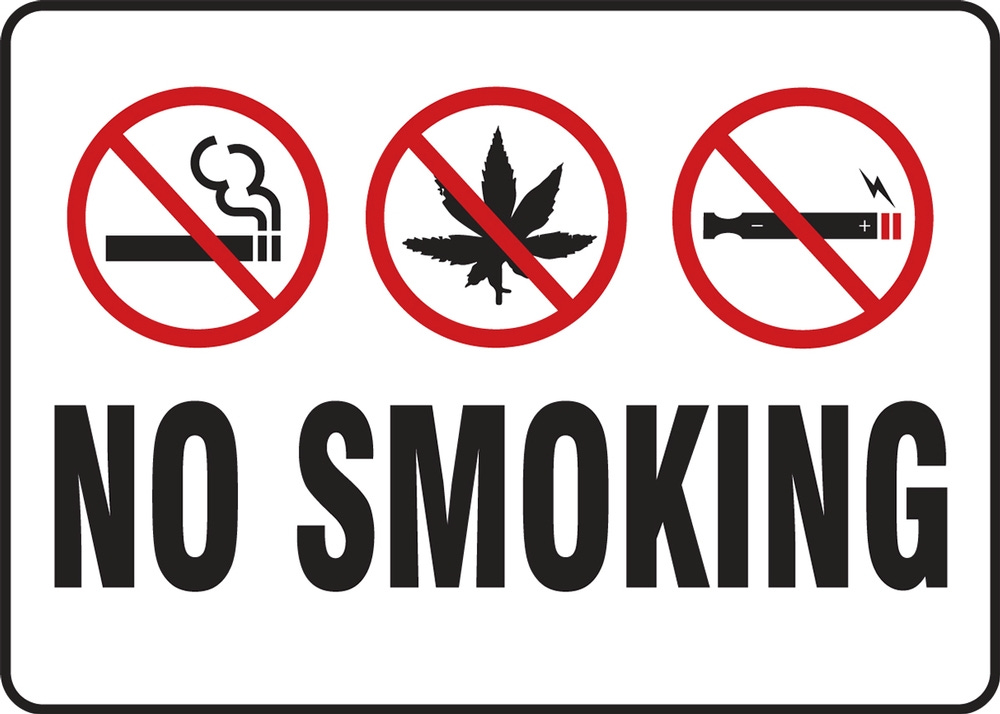 The City of Dayton isn't known for its opulence, and it's now doing what it can to trim healthcare costs by telling people who smoke tobacco to fuck off.
From Cornelius Frolik of mydaytondailynews.com:
The city of Dayton no longer will hire employees who use nicotine or tobacco, citing the desire for a healthier workplace and environment.

Employees hired after July 15 are required to be nicotine and tobacco free as long as they work for the city.

The city plans to test for nicotine and tobacco during the pre-employment screening process and when it receives "reliable" information that an employee is using the products.

"Studies indicate that employees that smoke cost approximately an additional $6,000 per year in direct medical costs and lost productivity," said Kenneth Couch, Dayton's director of human resources.
This is the inevitable end game of private insurance. I'm not typically a "slippery slope" kinda guy, but it's still legal in America to blaze cigs. And it's not like that's the only unhealthy act Americans like to do.
I don't think employers should be able to use insurance to dictate the behavior of employees in their private lives. Just my take.
3.7 BILLION PAIN PILLS FLOODED OHIO DURING THE OPIOID CRISIS
When people read about the opioid crisis in 50 years, it's going to seem like the most predictable thing to happen to America outside the rise of President Business Deals.
It's a story as old as the country itself: Corporate greed above everything else.
From Eric Heisig of cleveland.com:
CLEVELAND, Ohio — Retail and chain pharmacy locations in Ohio received shipments of more than 3.4 billion oxycodone and hydrocodone pills between 2006 and 2012, almost all of the painkillers shipped to the state as the opioid crisis blossomed, according to a cleveland.com analysis of government data.

The vast majority of those drugs were shipped to some of the largest chains in the state, including Walgreens, CVS, Rite Aid, Giant Eagle and Kroger. The amount each pharmacy chain obtained is likely higher due to some subsidiaries of the chains going by other company names.

The numbers of pills are most of the more than 3.7 billion oxycodone and hydrocodone pills Ohio saw in that seven-year period, at the same time more than 70 billion additional pills went to other parts of the country. Portions of Ohio had some of the highest numbers of pills per person of anywhere in the U.S.

Large shipments went to pharmacies in urban centers in and around Cleveland, Columbus, Toledo and Cincinnati, the data showed. However, an analysis of the data based on the population of the areas where the drugs were shipped showed that large shipments also went to rural communities.
Hmmm… seems like criminal activity to me! And if it's not, it should be.
TEENS' UNO PARTY SEES FIVE PEOPLE SHOT
Back in my day, teens used to rent hotel rooms to throw parties that inevitably got busted by the police.
These days, teens can hop online and book a private residence to party with their dipshit friends.
A group of Columbus teens recently did just that, and it appears an UNO game turned deadly.
From 10tv.com:
COLUMBUS, Ohio (10TV) – The Columbus Division of Police are continuing to investigate a shooting on the city's east side that injured five people.

The shooting happened just after 12:30 a.m. on East Long Street. According to officers at the scene, there were 20 to 30 people in the area at the time.

Upon arrival, officers assisted with three victims who were taken to an area hospital. A second hospital called in and reported that two more victims had walked in.

All victims are expected to survive their injuries.

Witnesses told police that during a birthday party, two groups of men became involved in a verbal altercation before the shooting.

Police said it is unclear which group started the confrontation or how many people fired weapons.

Kimberly Williams, the homeowner, said she rented out the home to a woman through Airbnb. She said four people were supposed to be staying at the property.

"Earlier on in the night through the camera, I could see that there was quite a few people going to the property and was just concerned because it was supposed to be for four people," Williams said.
I've gotten heated as anyone over UNO, an absolutely brutal game designed to bring out the worst in people. That's why I don't play it with guns around. Lesson learned, teens.
THE WORST BANK ROBBER IN THE WORLD
I'm not going to sit here and claim some moral high ground like I've never thought about robbing a bank. A majority of robberies go unsolved!
I never had the heart to do it, but if you take the plunge… try not to write the note on a piece of paper that includes your name and address.
From Jack Shea of fox8.com:
It was just after 11 a.m. on Monday that a man walked up to the counter at the U.S. Bank branch at 7993 Euclid Ave. on the city's east side and passed a note, demanding money.

"When the teller took the note, and looked at it and looked at the other side, she saw his name. He had used a note that he had used earlier at the BMV and it had his name on it," said Special Agent Vicki Anderson, of the Cleveland Office of the FBI.

Authorities say as 54-year-old Michael Harrell was robbing the bank, he actually wrote the hold-up note on the back of a document from the Ohio Bureau of Motor Vehicles, complete with his name and address. Investigators said the teller was stunned.
Mr. Harrell is going to be thinking about that goof for awhile.
THOSE WMDs. Most of Trump's trade aid went to biggest farms… Indian dentists extract 526 teeth from mouth of 7-year-old boy… All shower knobs should be the same… The last American man… Tim Ryan: Boston Guy?