Spoiler Alert The Whites Are Criminals
From Frat Row at OU to the Oval Office maybe it's perhaps time we rethink the whole white man being in charge thing.
Sorry about yesterday's dispatch arriving roughly four hours late. I somehow tricked my computer into thinking we now resided in the most expensive part of the country and suddenly when I schedule a dispatch for 4:59 a.m. my corporate overlords think I'm talking west coast time.
Anyway as I said earlier this week Greek Life should be abolished at Ohio University despite the fact I laughed at this clip 100 times yesterday:
"One bad seed doesn't ruin a pumpkin patch" is a phrase I am immediately allocating into my lexicon.
Not because it was correct or anything but if we're being honest it seems there's more than one bad seed trying to ruin the pumpkin patch in Athens.
From 10tv.com:
ATHENS, Ohio — Ohio University says it has issued a cease and desist order to three sororities governed by the Women's Panhellenic Association and one professional fraternity after it received reported allegations of hazing concerning the organizations.

Those groups are Delta Zeta's Omicron Gamma chapter, Chi Omega's Tau Alpha chapter, Pi Beta Phi's Ohio Alpha chapter and Phi Chi Theta. The university says the chapters also received notification of an administrative investigation.

The university says the details of these allegations will not be disclosed to protect the integrity of the investigatory process and also says so far, the Ohio University Police Department found none of the initial allegations have risen above "actionable criminal activity."

…

Last week, the university announced that it suspended all 15 Interfraternity Council organizations on its Athens campus amid concerns over hazing allegations.
Wow you might be thinking while reading that paragraph it seems like the word frat is synonymous with criminal these days. You're absolutely right of course but criminal might no longer be a slur on account of our president.
I texted my old friend Ana de Colombia last night saying yo depending on the next couple of electoral results in America I may need a couch in Mexico on which I may need to sleep. She said okay you're welcome to do that so it's game time for America do they want me to pay taxes or do I want to move to Mexico and pretend I was never dumb enough to belong to a country that elected career criminal Donald Trump to the highest office in the land.
ALL SCAMMERS WILL BURN IN HELL
I have been asked by numerous people have I ever thought about becoming a grifter and the answer is yes of course grifting would be easy but at the end of the day I couldn't live with robbing honest people of their hard-earned money.
From M.L. Schultze of wosu.org:
Like a lot of people, immigrants are targeted by scammers, from phony IRS agents to bogus legal services. What often makes them more susceptible, and the scammers more successful, is the drumbeat of a single threat: deportation.

Montero had moved to Canton from Mexico more than 20 years ago without documents. By the time the call came, her application for a work permit had run into complications. So the threat seemed real.

Montero ended up losing $1,500 – her rent, car payment, what she'd saved for Christmas gifts for her three children.

Cuyahoga Falls immigration attorney Farhad Sethna has witnessed plenty of versions of Montero's story. He says scammers feast on fear, and fear is pervasive among immigrant communities these days.
Eventually we will stop having to pretend that everything is cool in this state. It's not.
WHAT DOES IT MEAN TO HAVE AN OHIO ACCENT?
Does Columbus have an accent? It's hard to say according to people who get paid to pretend they care about things like this.
From Gabe Rosenberg of wosu.org:
Rest assured, the Columbus accent has at least one cheerleader: Bloomsburg University of Pennsylvania professor David Durian.

"Ohio is interesting because you have actually, depending on what dialect survey you look at for results, either two or three major accent areas within the whole state," says Durian, who wrote his thesis at Ohio State on the Columbus accent.

Cleveland and Toledo belong to what's sometimes called the "Northern Cities" or "Inland North" accent, sharing similarities to Buffalo and Chicago. Athens and the bottom of the state fit into an "Upper Southern" accent, mixing with some elements of Appalachian speech.

Columbus is part of what's called the "Midland" accent, which stretches from the edge of Pennsylvania west to Indiana, Illinois and into Kansas.

One of its features is the way we say "cot" and "caught." In Columbus, the two words sound exactly the same. Linguists label this the "low-back merger" because of where the vowels fall in our mouth.

Another feature of the Midland accent is "back vowel fronting." For example, the word "bets" ends up sounding more like "bits," because the tongue comes closer to the front of the mouth.
As I always say my accent comes from the most northern part of Appalachia.
JACK FROST YOU DUMB MOTHERFUCKER PULL UP WHENEVER YOU WANT YOU BITCH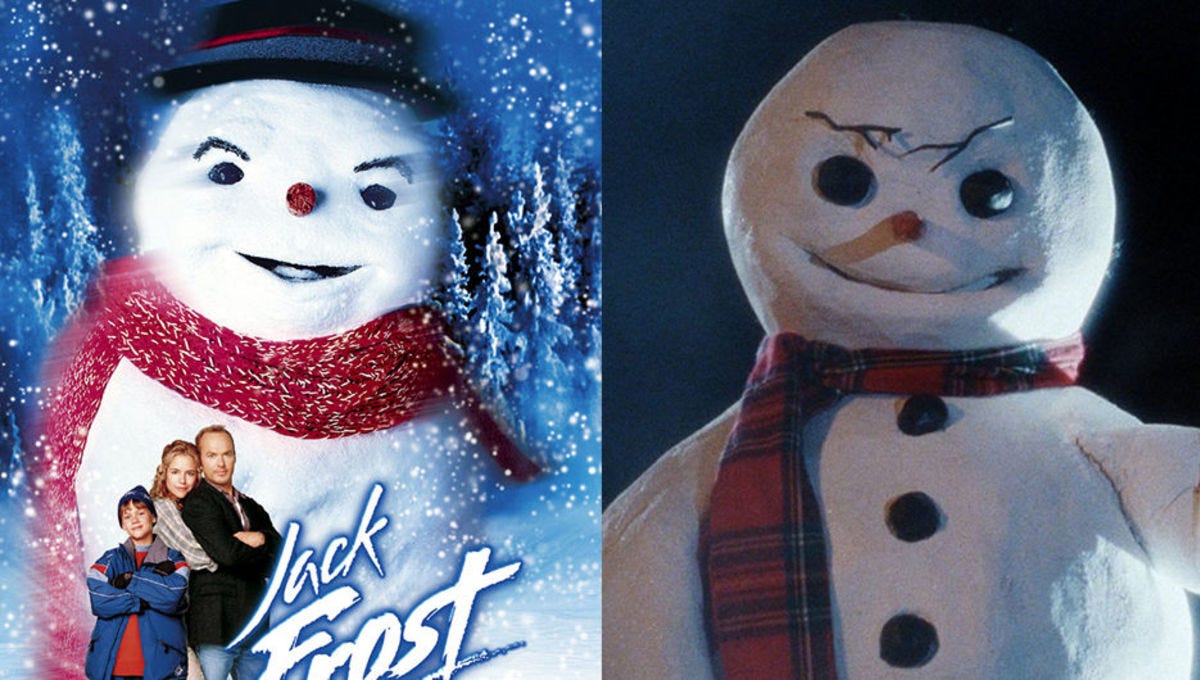 I turned on my air conditioning in October and said Ohio I wish you were cool but honestly I did not mean it like this.
From Chris Mosby of patch.com:
CLEVELAND — Don't look now, but winter is coming. Accuweather has released a new, long-range winter weather forecast that's predicting a wet, arctic cold winter for Ohio.

AccuWeather long-range forecaster Paul Pastelok says the entire Midwest will suffer from biting cold this season. "The polar vortex is particularly strong this year, and that means that frigid air is likely to remain locked up over the polar region early in winter," Pastelok said.

Lake effect snow is expected to hammer the coastal regions around Lake Erie. Pastelok is predicting an above-average snowfall accumulation throughout the winter. Throw in the biting polar vortex air and the coming winter promises to be brutal for Ohioans.

Across the United States, AccuWeather's winter prediction is showing an above-normal season for snowfall in the Northeast and Midwest, heavy rainfall in the Southeast, and ample snowfall in the Southwest and California.
If Jack Frost thinks he is sleeping my ass this year he has another thing coming. I will be in Mexico by this time tomorrow if push comes to shove.
STEAL SHOES AND DO GOOD
Someone stole shoes from a scarecrow in Chillicothe but it's only because that was a thing that needed to happen.
From Lu Ann Stoia of abc6onyourside.com:
CHILLICOTHE, Ohio — They're having a scarecrow contest to boost business downtown. But a thief made off with part of a display. At the Chillicothe Antique Emporium on Main Street, Brian Fields created a Forrest Gump scarecrow.

"Went to a thrift store got his jacket and shirt. We couldn't find any shoes that were like the Nike ones he wore in the movie. Bought a $10 pair of white tennis shoes, took a sharpie marker and drew the red swoop on there, to make them look like Forrest's shoes," said Brian Field owner of the store. "Somebody decided they needed them more than we did."

Not letting Fall get off on the "wrong foot," the emporium decided to turn a negative into a positive.

"We are excepting new and gently used shoes for Forrest's shoe box, and they will hopefully go to people who need them," said Field.

"Forrest in the movie, he jogged with his Nike tennis shoes on, that is what we had on there, and they got stolen. So, we just kind of play on the words. We are 'just running' with it."
Vamos Scarecrow vamos.
THOSE WMDs. 10 hotel tips nobody taught you… There are no good Trump voters… Dear Ellen: The problem with George W. Bush is his war crimes… The day of a line cook.. We're not exporting our values to China — we're importing theirs.