Rooster: So Pro Life, They'll Kill You
FBI still investigating the Cliff Rosenberger, Cleveland indicts jailhouse guards, and more.
THE OHIO HOUSE HATES WOMEN HAVING BODILY AUTONOMY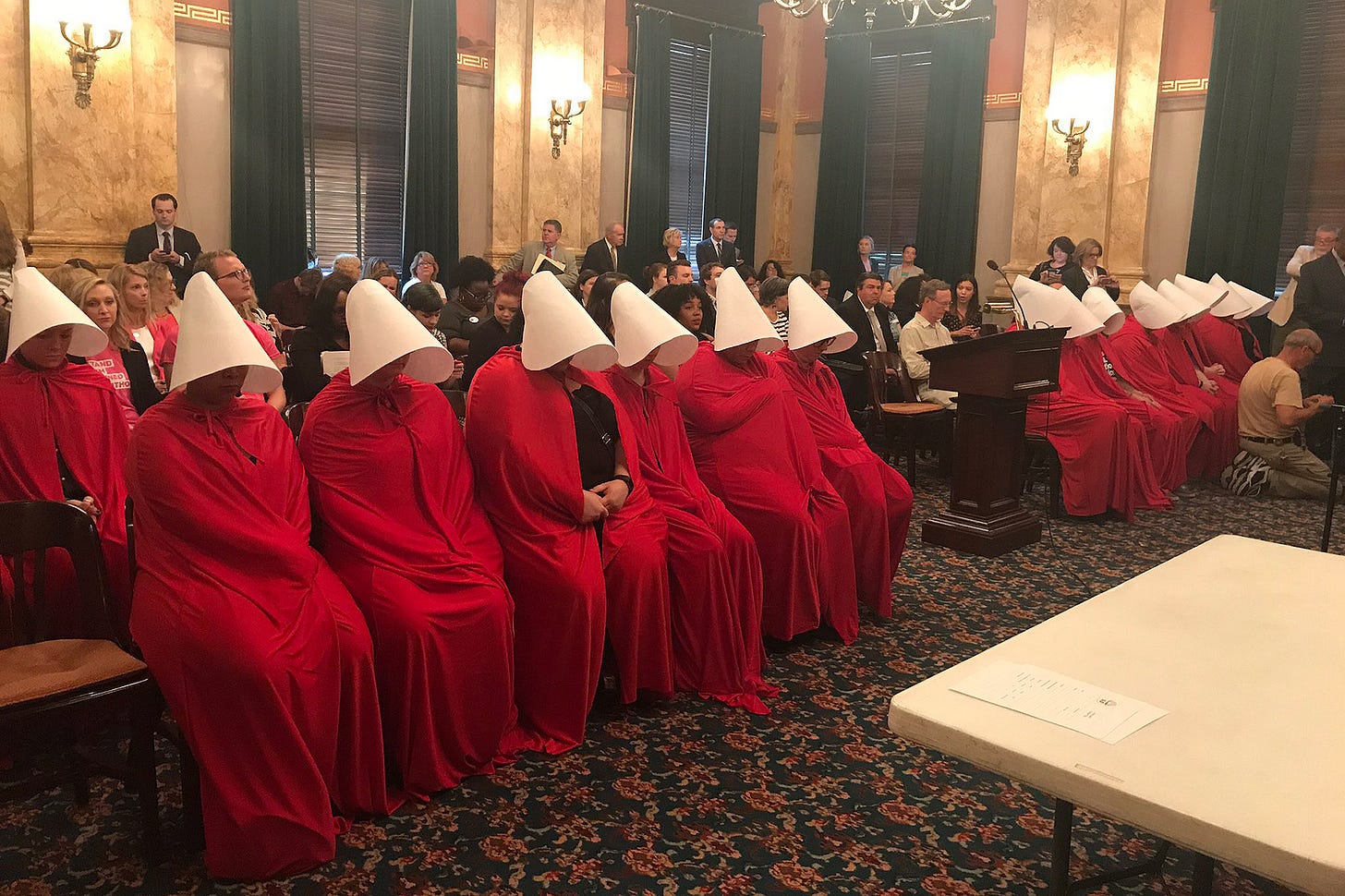 There used to be a time when I didn't think about abortion. Unfortunately I choose to live in a state controlled by radical Republicans who apparently sit around and think about nothing else, so now my screaming-into-the-void newsletter is covering it at the top of the morning because the Ohio House will pass a de-facto and illegal six-week abortion ban later today.
From Laura Hancock of cleveland.com:
Doctors or anyone who performs an abortion either after a heartbeat is detected or if they fail to do an ultrasound to detect a heartbeat would face a fifth-degree felony, punishable with six to 12 months behind bars and a $2,500 court fine.

Doctors would face further disciplinary action before the State Medical Board of Ohio - including revoking or suspending a license - if they perform abortions in violation of the bill. A $10,000 Medical Board fine was increased Tuesday to $20,000. The fine money would go into a newly created state fund for foster-care and adoption services.

There are no rape or incest exceptions.

There is an exception to preserve the health of a woman after a heartbeat has been detected. Abortion providers would have to document the medical issues the woman faced and keep copies of them for seven years. The woman would have to sign a form acknowledging she is allowing an abortion and "the unborn human individual that the pregnant woman is carrying has a fetal heartbeat and that the pregnant woman is aware of the statistical probability of bringing the unborn human individual that the pregnant woman is carrying to term," according to legislative documents analyzing the bill.
The cruelest part is no exception for victims of rape or incest. Forcing a woman to carry her rapist's baby for nine months and raise it is a take I would expect from the unfuckable doughy white men who run the government. It's absolutely galling women will vote this monstrosity into law.
The good news is the ACLU will immediately sue before Mike DeWine's ink dries. Bans like this have been struck down across the country. The bad news is President Business Deals and Mitch McConnell have been stacking federal courts at a record pace, and Federalist Society ghouls like Neil Gorsuch and Brett Kavanaugh have already shown a disdain for historic precedence that doesn't fit their world view.
If Ohio carries out this ban, we deserve to become the Alabama of the North. Hell, we can't even properly fund our schools or roads, so maybe Alabama is the Ohio of the South.
FBI STILL INVESTIGATING FALLEN OHIO SPEAKER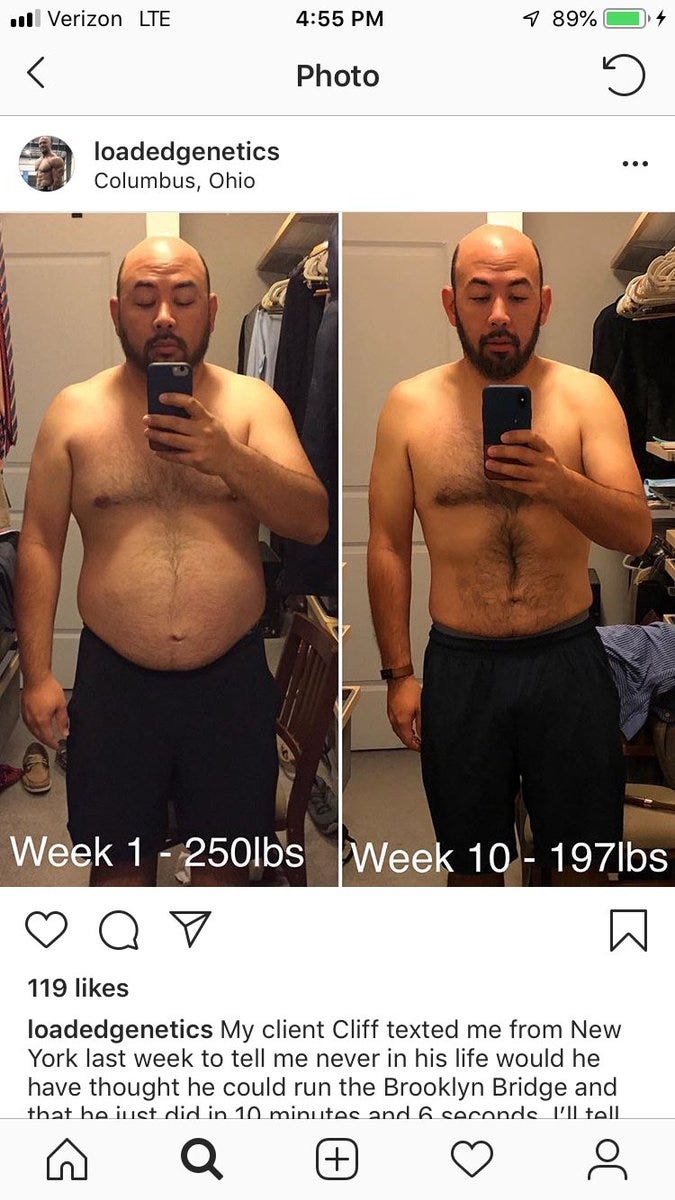 When we last checked in with former Ohio House Speaker Cliff Rosenberger, we saw he lost 53 pounds in 10 weeks (impressive) while trying to keep his mind off the FBI investigating him for flexing the spoils of public corruption on his Instagram feed.
Sadly, he isn't on his way to prison just yet.
From Laura Bischoff of daytondailynews.com:
A year ago, Republican Cliff Rosenberger stunned his fellow lawmakers when he announced he was resigning his Ohio House seat and speakership and that he had hired a criminal defense attorney.

A month after he stepped down, the FBI raided his home and storage unit in southern Ohio. But so far no charges have been filed.

"Our only comment would be that the case remains ongoing," said Todd Lindgren, spokesman for the Federal Bureau of Investigation office in Cincinnati.
Criminal investigations of this magnitude take time. And Rosenberger's lawyer can say what he wants — thats why lawyers earn the big bucks — but I don't think the FBI would be investigating him for a year if this were all just a big understanding.
And I don't normally feel comfortable cheerleading the FBI. I make an exception in this case because the FBI is seemingly the only recourse Democratic voters have against corrupt Republican officials.
CLEVELAND INDICTS CROOKED JAILHOUSE GUARDS
Working in the corrections industry is risky, because guards spend eight hours a day in prison alongside convicted criminals.
The culture of pettiness that can be found in any jailhouse in America breeds resent with a lot of the guards, and they come to view empathy as a dangerous emotion that could get them or one of their coworkers injured. Once that barrier is removed, they start to see prisoners as animals unworthy of honest rehabilitation.
The latest example comes from Cleveland.
From Nick Castele of wosu.org:
A special grand jury indicted five Cuyahoga County corrections officers Monday on civil rights and other charges. Attorney General Dave Yost's office accuses the guards of mistreating jail inmates.

One of the guards is accused of failing to seek medical help for an inmate who later died of a drug overdose. Two pairs of guards are accused of physically assaulting inmates who were strapped down in restraint chairs.

The indictments come after a November report from the U.S. Marshals Service calling jail conditions "inhumane." Cuyahoga County Executive Armond Budish invited the marshals to investigate after a string of deaths at in the jail system.

Yost's office took over an investigation into county officials and the jail after Cuyahoga County Prosecutor Michael O'Malley stepped aside earlier this year.
I criticize Dave Yost a lot, and I won't do it here. Holding corrections officials accountable is a vital necessity to a functioning criminal justice system. Ohio's is far from perfect, but Yost's work has ensured it's better than it was yesterday.
MAHONING VALLEY TO FEEL THE BERN
Though local Congressman Tim Ryan declared a run for the presidency for some reason, I doubt he'll be in the race when the primaries come to Ohio in 2020.
The Mahoning Valley will be a key battleground, and candidates would be wise to prioritize the region in their campaigning. Beto O'Rourke met with UAW Local 11112 leader David Green last month. Bernie Sanders will make a bigger appearance, albeit one also closed to the public, on Sunday.
From Danielle Cotterman of wfmj.com:
Presidential Candidate Bernie Sanders is expected to make a stop in Lordstown on Sunday.

21 News has been told the visit will only be open to about 100 people and those will be members of the Lordstown Teachers Association and the local UAW.

The focus of the visit will be on the idling of GM Lordstown. In addition to Bernie Sanders, officials with the American Federation of Teachers say their President, Randi Weingarten, will also be in attendance.
Sanders isn't everybody's tea, and that's fine. However, he is the most pro-union candidate in the race and has been yelling about corporate malfeasance and the exploitation of working people for the last three decades.
I also like how he closed the event to the public. It will give the audience a personal touch, which I think will go a long way with voters in attendance.
JIM JORDAN: STILL THE WORST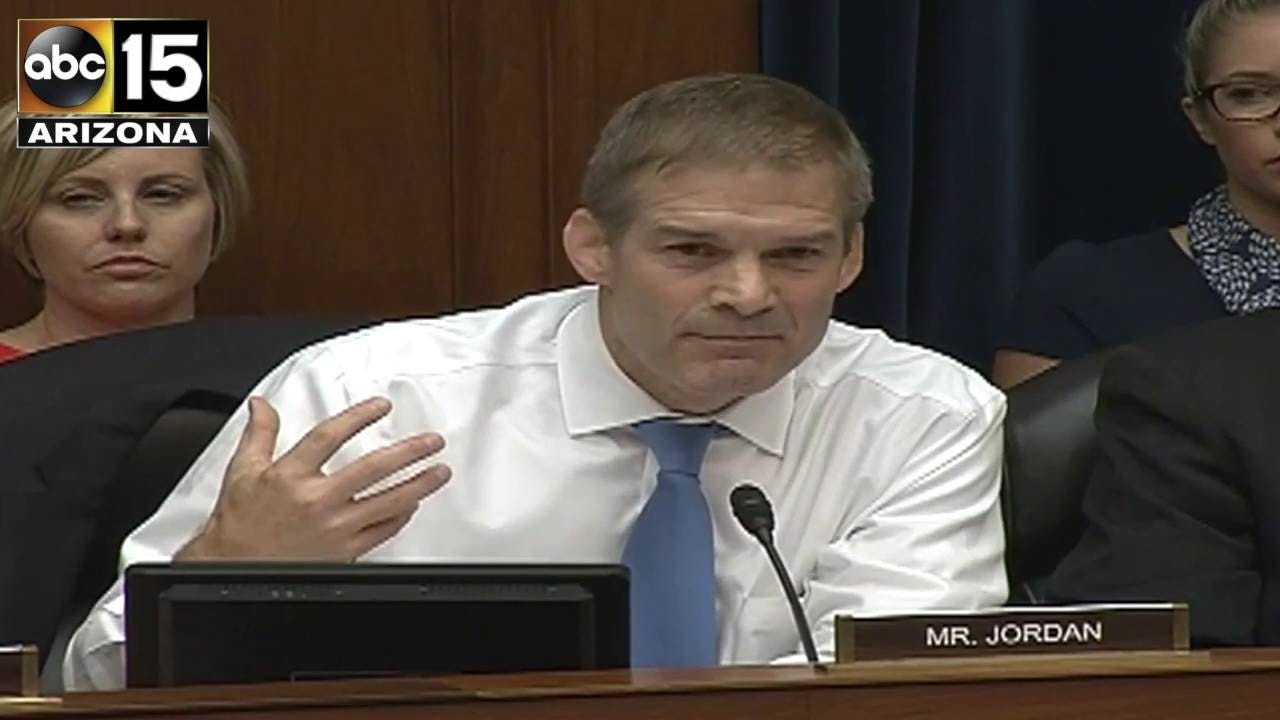 Rep. Jim Jordan is a legislative terrorist who exists to make government subservient to the rich and powerful. So it's no surprise he's teaming up with fellow Freedom Caucus troll Mark Meadows to protect Big Pharma's right to rip off Americans with expensive medicine.
From Paul McLeod of buzzfeednews.com:
In their letters, Reps. Jim Jordan and Mark Meadows — leaders of the hardline conservative House Freedom Caucus — imply that [Democratic chairman Elijah] Cummings may be attempting to collect the information in order to bring down the industry's stock prices.

They write that Cummings is seeking sensitive information "that would likely harm the competitiveness of your company if disclosed publicly." They then accuse Cummings of "releasing cherry-picked excerpts from a highly sensitive closed-door interview" conducted in an investigation into White House security clearances. "This is not the first time he has released sensitive information unilaterally," says the letter. The authors say they "feel obliged to alert" the drug companies of Cummings' actions.

Democrats expressed bafflement at the letters. While politicians routinely spar over committee work, warning companies not to comply with an investigation is unconventional — perhaps even unprecedented, Democrats say.
Releasing cherry-picked excerpts from highly sensitive closed-door interviews is exactly what Jordan did during the Russian investigation, which is another point in the case that Republicans love to accuse Democrats of dirty tricks they themselves deploy on a regular basis.
Please, God, deliver us from this gerrymandered Hell. I'm sick of looking at Jim Jordan's smug ass.
METH HAVING ANOTHER MOMENT
The scourge of opioid prescriptions is down in Ohio, in large part due to the state cracking down on pill mill doctors and tightening supply restrictions (as well as the explosion of non-prescription drugs like heroin and fentanyl).
Despite the state's best efforts to jail addicts, meth has made a roaring comeback onto the scene.
From Lecia Bushak of wosu.org:
A new report out of the Ohio Substance Abuse Monitoring (OSAM) Network finds that while opioid prescriptions are falling throughout Ohio, methamphetamine remains widely available in the state. In the Cleveland area, powdered cocaine and meth are becoming more available, and the number of clients entering treatment for meth use increased.

The report compiled data from January to June 2018 and conducted focus group interviews involving active and recovering drug users, law enforcement, and treatment providers.

Meth availability increased in most areas across Ohio except for the Athens region. Participants in the report noted that meth's "lower price and longer-lasting high compared to crack cocaine" were the main drivers behind the widespread availability of the drug.
Seems like there will always be people who need drugs to cope with reality. We should probably start treating them like we would any other sick person, instead of trying to imprison our way out of the problem.
THOSE WMDs. Congress gifts TurboTax millions of dollars, bans IRS from creating free tax software… Thriving German neighborhood shows benefits of no parking spaces… The rise and fall of a New York shock jock… To reform police, target their union contract… Finding the future radical rural America… What happens when an economist walks into a brothel?